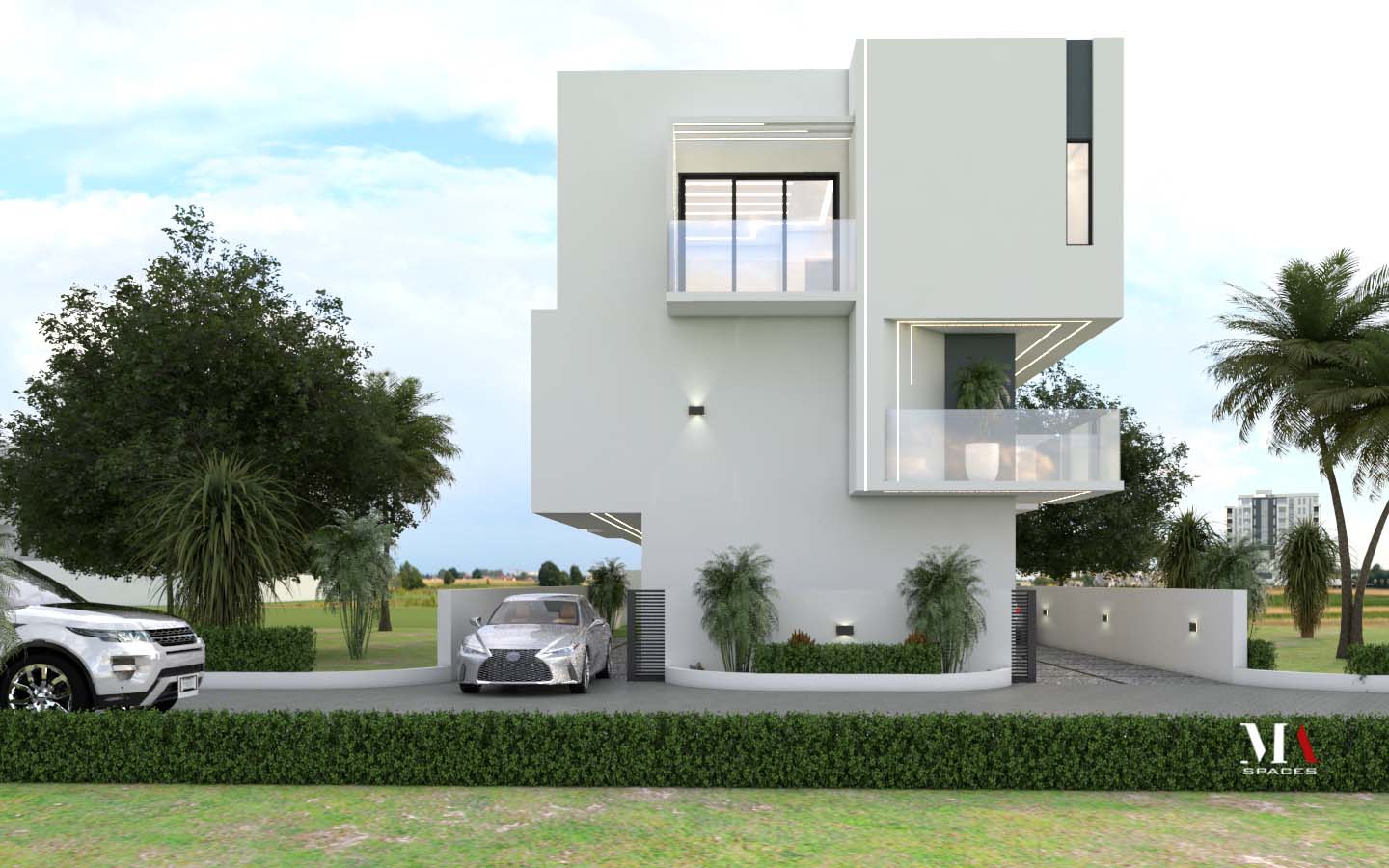 Surulere 1-A, Loft Apartments & a 3 Bedroom Penthouse
Presented with a brief and a small piece of land in the heart of Surulere, by a young couple eager to become landlords/property owners, our design is a distinctive development that sets a benchmark for loft apartment residential living within Surulere, Lagos, Nigeria.
The project comprises of 5 loft apartments for young professionals and a 3 bedroom apartment on the pent floor for the couple, sitting on a small piece of land with an area of 340sqm.
The Architecture of the exterior demonstrates a typical modernity in design. The overhanging pergola at the open terrace creates grandeur for the space and a focus on the overall building in cooperation with the cantilevered areas.
This rectilinear structure was skillfully designed to create a dwelling of high quality, by ensembling spacious interiors ranging from open kitchen to double volume living room and a bedroom area with a spacious balcony for each loft apartment, to various well thought out spaces in the penthouse inclusive of a private office.
Location:
Surulere, Lagos, Nigeria
Project Type:
Residential (Loft Apartments & a 3 Bedroom penthouse)