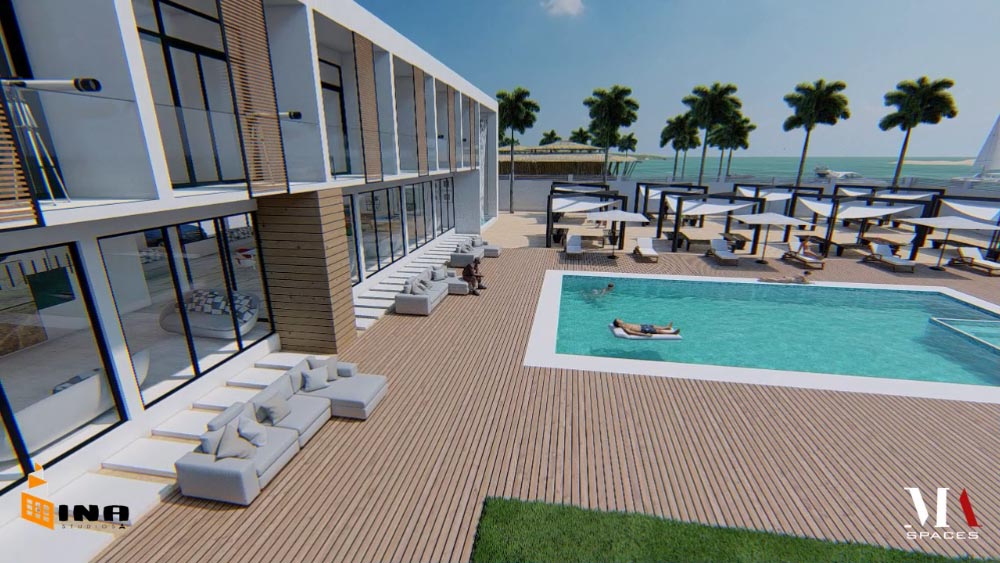 Ilashe 1-C, Beach House
This bright and modern beach house is designed to be a perfect spot for waterfront relaxation. The beach house was zoned into gaming, lodging, outdoor activities, and surrounded by green landscaping.
The ground floor is an open space design for gaming activities. The upper floor is designed for lodging and specifically reserved to ensure maximum tranquility.
Location:
Ilashe Beach, Lagos