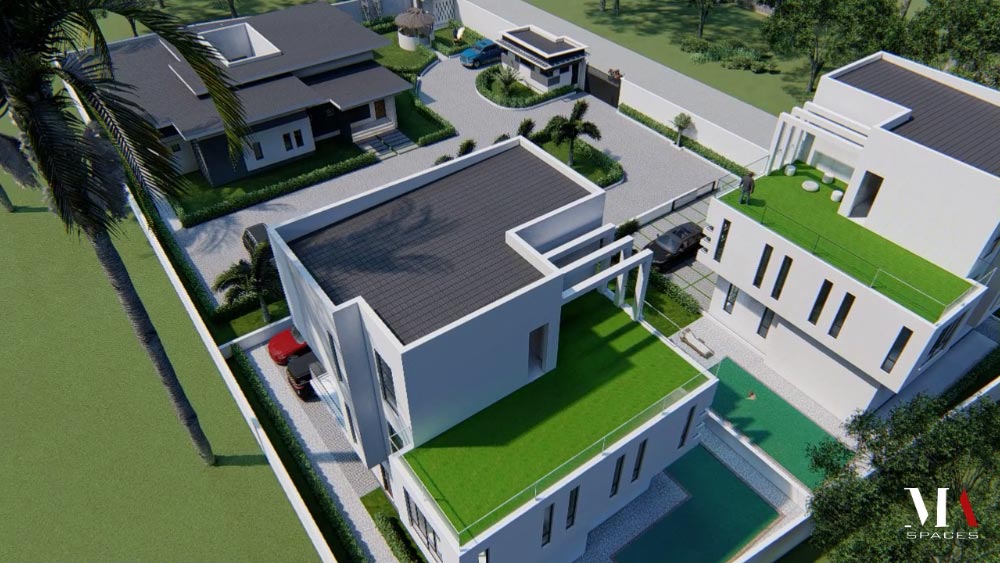 Akure 1-A, Family Villa
Imploring a creative understanding of space allocation, these 3 independently related houses were designed in response to the Client's brief of a retirement home for himself and 2 other buildings for his sons, all on the same broad piece of land.
We designed a modern 3 bedrooms for the client giving high consideration to his age. For the two sons, we designed the other 2 elegant contemporary duplexes.
These 3 residential buildings were each skillfully designed to create dwellings of high quality by the ensembling of spacious interiors and their interplay with the surrounding outdoor features such as the pool and bush bar.
The site was generally designed to accommodate sufficient car parks, outdoor relaxation spaces, and a handful thicket of hedges.