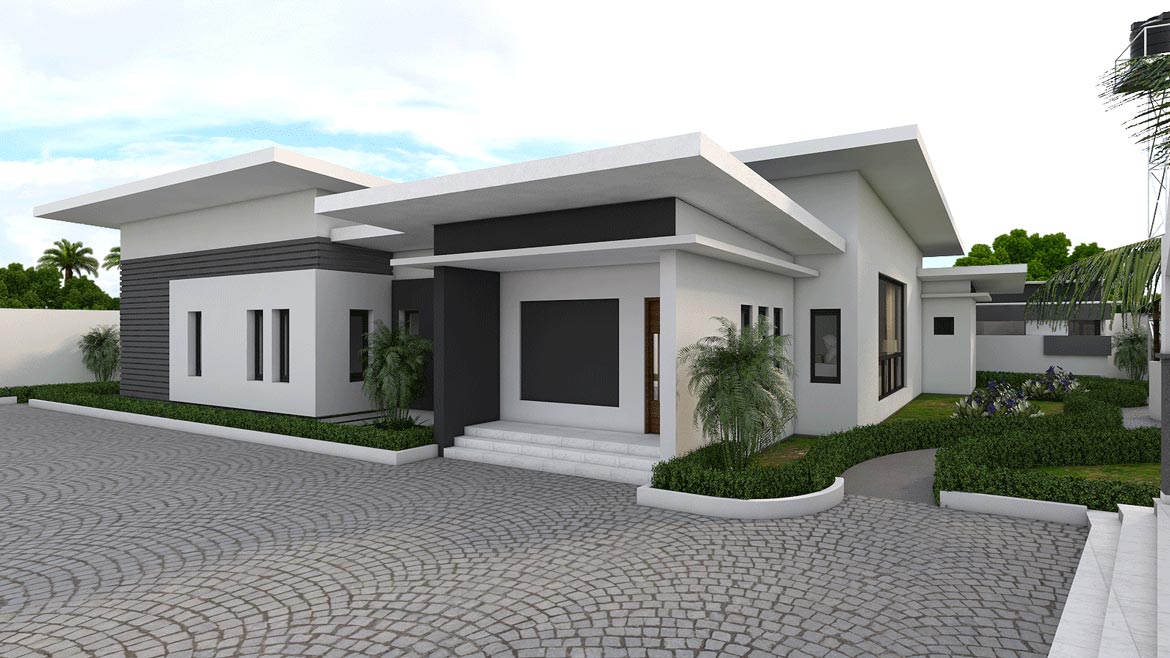 Benin 1-A, Private Residence
The brief of this design required a traditional Yoruba Residence in a modern way. Our solution is the introduction of an Open roof courtyard at the center of the building and surrounded by other spaces such as the living room and bedrooms. A clear interplay between the courtyard and the indoor spaces was achieved using clear glass round about the surrounding corridor which also serves as the access.
The modern requirement of the design was achieved by creating an aesthetically pleasing contemporary bungalow design with modern material finishes and clearly defined spaces of levels interplay.
The landscape of the site is generously beautified with hedges and grasses. We also provided a bush bar for outdoor relaxation and for maximum enjoyment of the surrounding green landscape.
Location:
Benin, Edo State