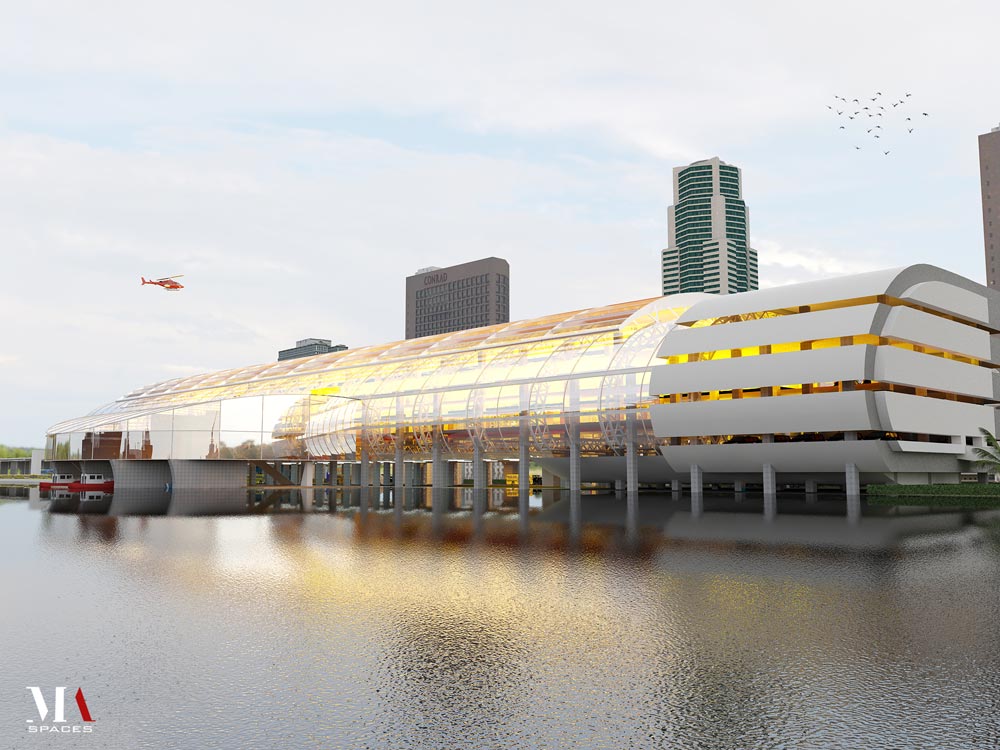 Marina 1-D, Intermodal Terminal
Noting the importance of mobility to social and economic activities, we were posed with a design brief for an intermodal transport terminal that enhances urban design experience while serving as a landmark for the city space.
The design aim is to address the congestion issues of the area by creating a major transport terminal that is cited to coordinate commuters' movement. Our design solution is an intermodal terminal that controls commuters' movement from different transportation means. The terminal serves as a junction for ferry, rail, and bus passengers.
The site layout is designed to suit proper circulation and adequate parking lots. We also designed for sustainability through our green walls and skylight roofing system.
Client:
Lagos State Government
Project Type:
Institutional (Transport)