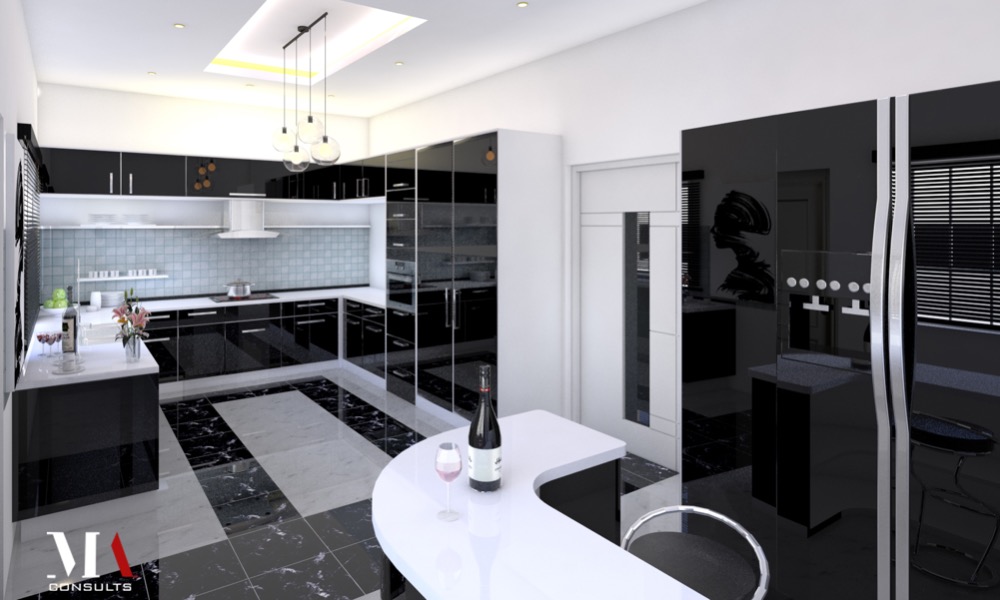 Magodo 1-A, Residential Interior
These interior spaces were designed for a young couple and their 2 kids. The kitchen design is done in a simple contemporary style with a harmonious mix of achromatic colors that keeps it classy.
The master bedroom is designed to suit the Client's requirements. The interplay of achromatic colors among the room components such as the walls, the bed, the curtains, and the ceiling, makes the room very visually pleasing.
The timber finishes of the flush door and the floor gives a feeling of warmth. For the kids' room, we carefully selected bright colors and cartoon characters featured on the wall. This was aimed at keeping the young minds bright and excited.
Location:
Magodo, Lagos, Nigeria
Project Type:
Residential (Interior Design